Holidays are the perfect time to get out and see what our great country has to offer. However, if you want to take your pets along, it can throw out some roadblocks. Travelling with a pet can limit your possibilities for where you'd like to stay. While many places will list if they are indeed pet friendly, some will not. Requiring a pet friendly holiday park or motel can provide you with a challenge, but with some careful planning, it is easily achievable.
In Australia, we love our pets, and currently, there are more pets than people. They are an essential part of our family unit, and many people treat just the same as family members, often even better! It's little wonder that pet parents wish to take their pets with them, and finding pet friendly accommodation in NSW, Vic, or any other state is important. Remember that some pet friendly holiday parks will have requirements on noise after a specific time, and you need to be considerate of those rules. If you are looking for a hotel, motel, or apartment stay, often these places will not allow pets to come inside the units. If you can't book anywhere else, you'll need to plan for this and provide your dog with a suitable place to stay outside.
Travelling with your Pet
People travelling with pets are becoming more commonplace, and holiday homes are getting on board with the trend. Holiday parks, motels, and other accommodation providers know they need to be more considerate to pet owners. This article will uncover what you need to consider when looking for pet friendly accommodation in NSW or Victoria. There currently isn't any legislation regarding running pet friendly accommodation; it is the owners that set the requirements and rules. Therefore, it is a great idea to check what is available in the local area around where you're planning on staying. Think about what your personal needs are when it comes to caring for your pets. Do they need to be close to an emergency vet, or are walking trails important?
Hopefully, we can answer some questions you may have when seeking pet friendly accommodation. We'll examine what makes a place an excellent place to stay with your pets. What you should look for in finding the right place for you and your pet. And provide a discussion of what other options you may have available. After you read through this article, you should have enough information to plan out your next holidays!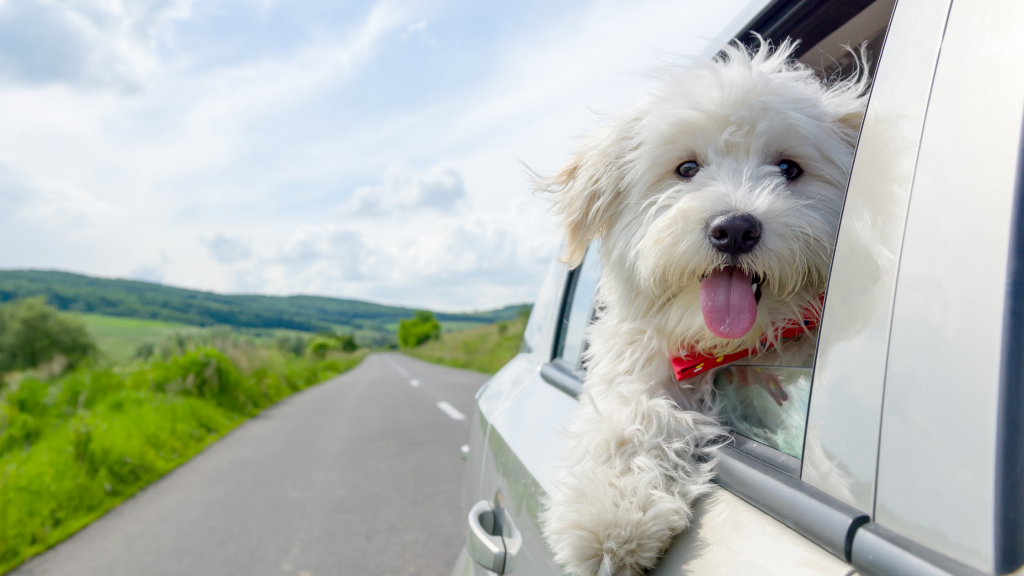 Where to find pet friendly holiday parks
Without a doubt, the most common pet friendly places to stay are holiday parks. A holiday or caravan park is set up to be predominantly a family-friendly place to stay, and that means pets as well! There is plenty of room for your puppy with large open spaces to spread out and make the most of their holiday. If you are travelling with a caravan or tents, then your dog staying inside will not be a problem. However, if you are staying in an onsite cabin, it may be best to ask what the rules are regarding pets, even if they are advertised as a pet friendly holiday park.
The best way to find a pet friendly holiday park is by an internet search of the area you're planning on staying. In most cases, a holiday park will note if they are welcoming to pets or not. If you cannot find it on their website, try looking in the FAQ section, or send them an email. Often some holiday accommodation owners are not aware of people travelling with pets so getting in contact is necessary. The more people who make contact and ask, the more likely they are to consider it an option in the future.
Once you have narrowed down the potential candidates, it's time to look at what benefits each park will offer. Try to think of what you'd need from your accommodation to make the holiday special. Some parks may offer cabins with dog enclosures, and others may have a purpose-built dog park. All of this should be noted on their website and can make it clear where you'd prefer to stay. Naturally, you may find that the more a park offers dog owners, the more it may cost to stay there.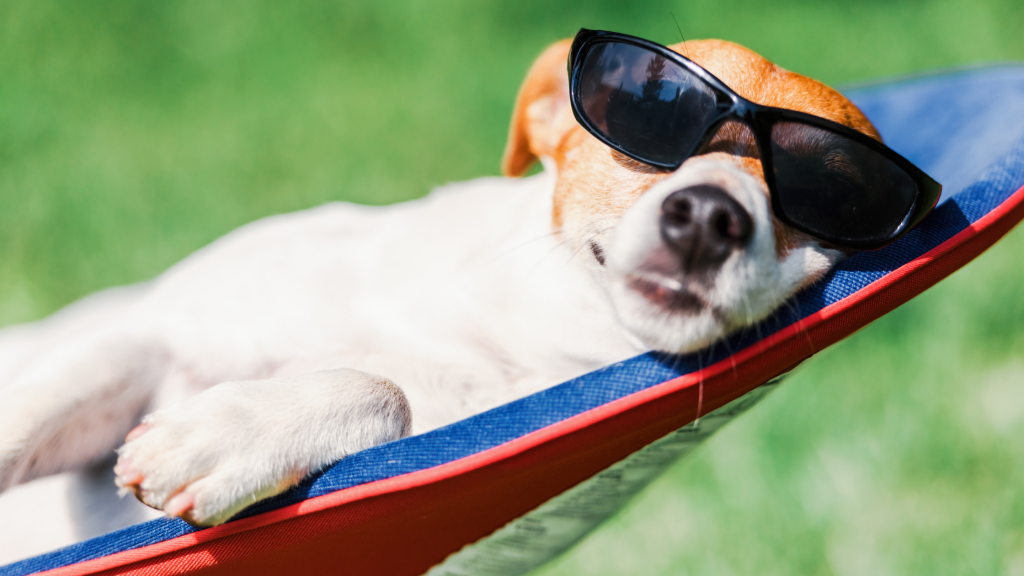 Save money on your booking
To save money on your booking, you can be prepared with the equipment to restrain your dog during your stay. Proper equipment can include leashes, dog crates, anti-barking devices, suitable non-slip bowls, and bedding. To keep your pet comfortable if they need to stay outside, you can include a small shelter (kids beach shelters are ideal).
Any stay in a holiday park should be relaxing. Holiday park owners want people to come back and often allow pets onsite if they do not disturb other guests. For the best results in staying at any pet friendly accommodation in Victoria or NSW, you need to be mindful of other people. You can talk to your close-by neighbours and introduce them to your pets.
Make sure your pet has suitable identification at all times, so people know who to call it they get loose. A lost pet on holidays can quickly turn a good time into a tragic one. Make sure you and your family are fully aware of any rules regarding pets staying on site. Many of these rules are a requirement of parks maintaining insurance and are not flexible. Familiarise yourself with all nearby vets in case you need one in an emergency.
Pet friendly accommodation in NSW
If you're looking for pet friendly accommodation in NSW, searching for suitable places on the internet is a great start. Almost all holiday places are aware that many people travel with dogs. Therefore, they should mention on their website if they will allow dogs and other pets on site. But, when travelling with your pet, finding the right place to stay is only the beginning. If you're from interstate, you may not be aware of what you can and can't do with your pet. Rules around dogs can change from state to state; what might be good in your hometown may not be acceptable where you're staying.
Pets and National Parks
Before you go walking with your dog in any of the National parks in NSW, you need to check if it is allowed. All national parks and reserves are off-limits to people with dogs. This restriction is because the sounds and scents of a dog can scare native wildlife. When wildlife is frightened, they have a strong flight response and can abandon their young, which will affect local populations.
Natural reserves and parks can also pose a danger to your dog, as rangers may often lay baits to control the wild fox populations; many of these baits are fatal to domestic dogs. Snakes and ticks also pose a threat to dogs and can be difficult to spot and avoid. Kangaroos and goannas are well known to defend themselves from perceived threats, and that can severely injure your pet. For locally managed parks, the admittance of dogs is up to the local ranger; it may be best to ask them or look for posted signs.
New South Wales has an extensive public transport system, and the rules around pets vary depending on what you're using. With the acceptance of trains and coaches, travelling with dogs is generally accepted unless otherwise stated. It a requirement that your pet is restrained in an appropriate carrier and that you clean up after any mess they make. At all times, you need to be mindful of other transport users and keep your dog under control.
Pet friendly accommodation in Victoria
You can find pet friendly accommodation in Victoria in much the same manner as you would for NSW. However, travelling with your pet does come with some different rules and restrictions. Generally speaking, there are very few rules around crossing borders with your pets, at least on the Australian mainland; Tasmania does have some restrictions. If you're visiting Victoria and planning a quick trip over the Bass Strait, you'll need to provide evidence that your dog has received treatment for several diseases (mainly Hydatid).
Finding suitable accommodation for you and your pet is key to having a great time while visiting Victoria. If you cannot find standard accommodation, you can try staying at some privately rented out homes. As Victoria has a sizable population, you'll find that many people are offering their homes to families. For coastal properties, dogs are allowed on most beaches, but they should be on a lead at all times unless it is an off-leash beach (these will be marked with signage). Other options for pet friendly accommodation in Victoria and elsewhere in Australia are farm stays. Farms, especially those with working animals, are often highly accepting of people with pets.
Transporting your Dog or Cat
Before you book pet friendly accommodation in Victoria, you should consider how you will transport your pet. Driving with a pet has only a few restrictions, but at all times, you should have an appropriate pet harness. Fines for not having your pet restrained in a vehicle in Victoria can be up to $330, and an additional $248 if the dog is on your lap while driving. These fines are for the safety of yourself, the dog, and other drivers. There are some stringent rules and regulations for leaving a dog inside a hot car. Police have the authority to break into any vehicle to rescue a distressed animal and issue fines (these are over $3300).
If you are planning on mainly using public transport. Victoria is a little more accepting of dogs in comparison to NSW. In trains, they are allowed provided they're wearing a muzzle and controlled with a lead. You'll need to clean up any mess they make and be mindful of other passengers. Some people are fearful of dogs, so you should be aware of anyone being uncomfortable and remove yourself from the vicinity. Small pets can travel on public transport in an appropriately sized bag. All animals should refrain from being on the seats, and you must keep aisles clear so other passengers can move freely.

Holidaying with pets in Australia
When you're planning on holidaying with your pets anywhere in Australia, it's important to think ahead. An itinerary of your travels is ideal as it'll help you with what you can and can't do in a certain area. While Australia is often accommodating to the needs of pet owners, there are several rules about where companion animals can go. Restrictions are usually because of the diverse and fragile native wildlife. If you are ever in doubt when booking a pet friendly holiday park, or other accommodation, it is best to call the owners and clarify what they require. Holidaying with your pet is an excellent way to build the bonds you have with your pet. Just like you, they are probably excited to get away and see what is out there!