House and pet sitters are perfect for when you need to go away for a few days but don't want to leave your home or pets unattended. But this can leave you with a particular problem; how do you choose a good person?
Using Happy House Sitters, you can find people willing to look after your home and your pets, but it is still up to the homeowner to make the final choice. If you haven't had a lot of experience choosing a house and pet sitter, then the task can feel a little intimidating.
This article will cover some of finding a good pet sitter. We'll discuss the top 5 questions to ask your house and pet sitters and how you can choose someone that will look after your home and pets in the best way possible.
What questions to ask a house sitter?
House sitting is considered a trade deal. The homeowner has someone to look after their property, and the house sitter has a free place to stay for a few days or weeks.
Ideally, the house sitter and the homeowner will be on the same page for exactly what needs to be done during the house sitting arrangement. However, as all housesitting jobs are different, the only way to achieve this is to have an open discussion and ask questions.
Having a set list of questions, you can ask, and a way of noting the answers provided will help you choose which of your applicants is most suitable for the house and pet sitting job. We'd recommend having a spreadsheet or word document to keep track of everything.
Here are some suggested questions, but you can come up with some of your own in addition to these:
Have your house sat before?
When you choose a house sitter, you don't know you'll need to rely on their experience. If the house sitter has watched a home before, they can tell you about that home and what was involved. They should be able to go into detail and provide a reference if you ask for one. You should follow up with their reference.
If your potential house sitter has not had a house sitting job before, you can ask what makes them ideal candidates. Do they own their own home, and do they know how to look after gardens and pets? Regardless of their experience, you should get a good feel for the person, and you can tell if they will be a good fit. For example, a person may have loads of experience, but you don't get positive vibes from them. In contrast, a person without a lot of experience may be more willing to please and offer additional tasks around the home (checking mail, putting bins out, etc.).

Do you smoke, drink alcohol, or take drugs?
Asking difficult questions like these can be challenging, but it needs to be asked, especially if you don't like the idea of a smoker, drinker, or drug user in your home. If these traits do not bother you, then you can still ask as it may show if a person is honest or not.
If you want to avoid people who do things you don't want brought into your home, you can mention this in your house and pet sitting job advert.
Do you know how to look after gardens?
Taking care of a home often involves gardens. Many people know how to look after a home, but they may be unfamiliar with what to do about gardens. If you have plants to look after as a part of your home, finding someone who knows how to hold a house or fill a watering can is necessary.
If you have a lawn, the house sitter will need to know how to start a mower and what to do with the clippings. The garden maintenance can form a part of your list of requirements for the house sitter, but their capabilities will also need to be measured.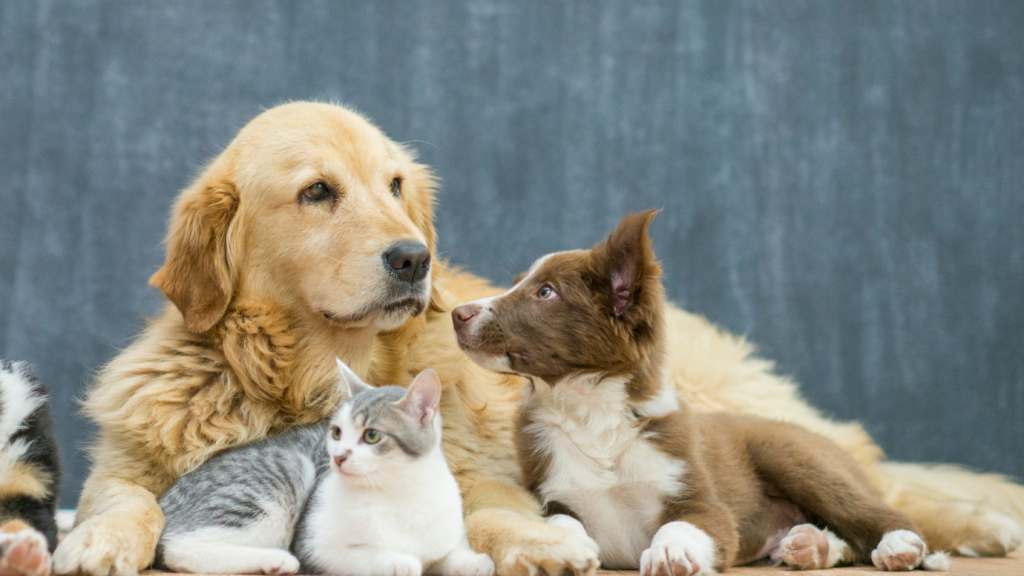 How are you around pets?
Pets are an essential part of house sitting, and the house sitter should be comfortable around all types of animals. If you have high maintenance pets, then the sitter needs to be aware of these and their responsibilities in looking after them.
A house sitter needs to be reasonably comfortable around pets, and they should be mature enough to know what to do in an emergency. We'll cover questions about finding a pet sitter in more detail in the next section of this article.
Additional questions to ask your house sitter
How many people are staying at the property?
Are you planning on staying overnight?
Do you know how to look after a pool?
What are you planning on doing while looking after our home?
Do you need Wi-Fi/internet access?
What is the best way to contact you in an emergency?
Have you had any difficulty with a homeowner in the past?
What questions to ask a pet sitter?
Your pets are arguably more important than your home, so you may want to ask further questions to ensure the house sitter is an excellent choice to take care of them. Animals can often sense changes, and many could get upset by having a stranger in the home. In this case, it may be best to schedule a visit with your prospective house sitter. You can use these questions to weed out potential sitters that are not suitable.
How much pet sitting experience
The amount of experience you need for your pet sitter can depend on how long you will be away. If you are away for a day or two, then you can easily take a chase on someone inexperienced. However, if you're planning a longer trip of 1-2 months, it may be best to find a sitter with extensive experience or even someone with animal-related qualifications.
You can ask some follow-up questions about their experience. For example, you may consider asking what they might do in an emergency? Do they have any experience in grooming? Do they know how to spot fleas or remove a tick? Who would you contact if the pet escaped the house?
Answers to these questions can show critical thinking and help you feel comfortable with the potential pet sitter. If the sitter has a certain amount of experience, they may provide references or have a solid online rating for their services.
What is your standard routine with pets?
As the pet owner, you'll set a routine for your pet, but you may ask the pet sitter what they think a standard routine is to them. Most pet sitters have their pets, and a dedicated routine can demonstrate good pet ownership. With dogs, you may expect to get fed at a particular time of day, followed by a walking session and then perhaps some training. There is no perfect answer to a pet routine, but when a sitter can answer the question confidently, they'll show they have a deep level of care for their animals.
Do they sit for work, or is it a hobby?
House sitting in Australia usually does not come with any monetary exchange, but you'll find that paid pet sitting is reasonably common in large cities. As people are getting busier with work, pet sitters can drop in and check on the pets as a daily occurrence. You'll also note that there are many dogs walking services, and some of these are very popular. You may find some pet sitters who are applying for your job are professional sitters.
If the sitter applying for your position is doing it casually on an ad hoc basis, they may not have as much experience, but they are often more caring. People doing pet sitting as a hobby may also go above and beyond in their duties as they offer their services because they have a deep connection with animals.
Have you completed any pet training courses?
Pet training from an accredited source is highly respected, and if your pet sitting applicant has some training, this can demonstrate they are serious about looking after animals. Pet specific training can be related to grooming, puppy training, cat behaviourist, and dog training (working dogs, show dogs, etc.).
Other highly sought after animal training can include a person completing veterinarian or vet nursing school. There are many types of pet training, and if your applicant answers yes to this question, you may wish to ask for further details. For example, your applicant says yes, they have completed pet training, but on asking for further details, they are trained in looking after fish, but you have a dog!
Do you have any references?
Any applicant that has completed pet sitting before should have a few contacts that you can call and ask a few questions. Many professional house sitting sites will have a rating system for applicants. However, you should still call references and ask them if everything went well with that particular person.
Online ratings are a good measure, but calling someone and getting the complete story will give you a better guide for how things went. When leaving reviews, many people want to be nice online and may leave out some details.
Additional questions to ask a pet sitter
● Do you know how to groom my dog/cat?
● What type of pets do you have?
● Why are you interested in looking after pets?
● What type of food do you feed your pets?
● What will you do if there is an emergency?
● When was the last time you visited a vet with your pets?
● Are your pets up to date with their vaccinations?
● Do you know how to deal with dogs or cats fighting?
Pet sitter interview questions and answers
Having a set of pet sitter interview questions and answers will help guide you to the best candidate to look after your pets. Before you start the interview process, have all the questions you want to ask written out and then leave room for the answers provided. Ideally, you should know the types of answers you're looking for in an ideal candidate. For example, if you're asking about the qualifications of a pet sitter, would you accept a person that is passionate about pets but has not completed formal training.
You'll need to find a pet sitter that ticks most of your boxes. If you hold out for that perfect person, you may not end up finding anyone suitable!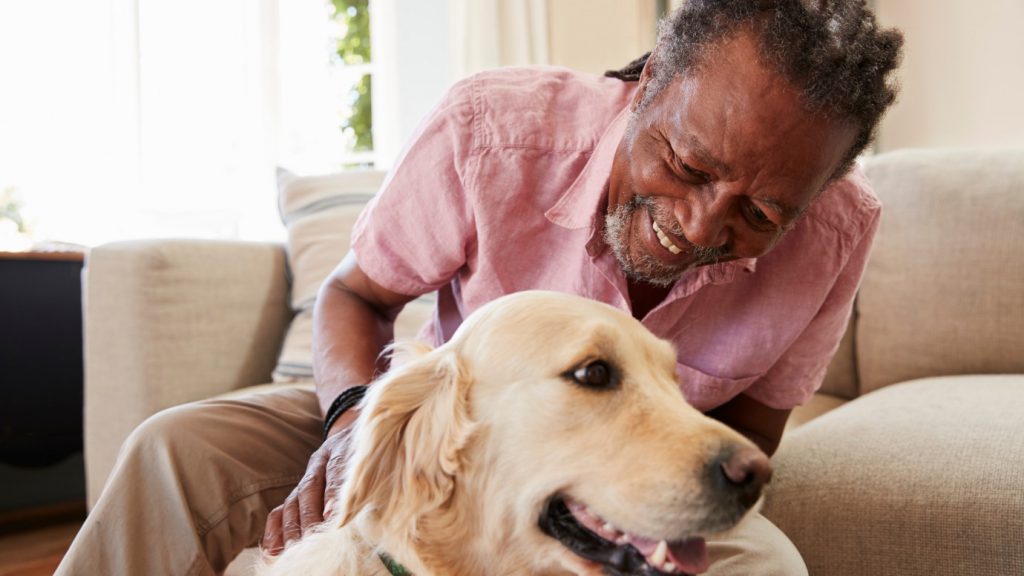 What makes someone a good pet sitter?
Happy and positive – animals respond well to upbeat people and generally send out happy vibes.
Flexibility – pet sitters, need to be reasonably flexible when visiting the pets at home.
Caring nature – some people are natural carers, and these people make for excellent pet sitters.
Responsible – looking after other people's pets requires someone responsible for their actions.
Sensitive – as pets cannot talk, pet sitters need to be acutely aware of the pets trying to communicate.
Experienced – dedicated people will have passion and a good amount of experience. Many pet sitters start out looking after the pets of family and friends.
Where to find a good house and pet sitter?
Happy House Sitters Australia is the best place to start looking for your house and pet sitter. It is free for homeowners to place an ad when looking for someone to take care of their pets and property. We have hundreds of pet and house sitters looking to match with homeowners and take care of your home while you go on holiday. If you need a house and pet sitter, you can list your home in only a few minutes.