Dog parks are one of the newest features of most suburban areas in Australia. Unfortunately, many councils and town planners feel that these need to be nothing more than an empty block with a fence around it. If you're interested in giving your dog a unique experience, you need to delve a little deeper. Let's uncover the best dog parks in Melbourne.
The best dog parks will have something for all dogs. They'll be large enough so you can explore freely (sometimes without even meeting another dog!). As Melbourne is situated on the coast, you'll find a brilliant mix of wooded parks and beach areas to spoil your dog. 
What are dog parks?
The main aim of a dog park is to provide a safe space for dogs to run and exercise. The most common trait of any dog park is that it is off-leash. This means that your dog can run free and explore the entire area. However, you should still be mindful of other pets in the park and have reasonable control of your dog. If your dog is not very sociable with others, you may find that looking for a large dog park is best so you can limit their interactions with others.
Almost all dog parks will have a list of rules and responsibilities that pet owners need to follow. When you enter the dog park, you accept these rules. The rules are written so that all dogs and owners can enjoy the park in the way it was intended. If no rules are posted, standard pet etiquette should still be followed. 
It's important to note that dog parks are open to dogs of all sizes (some may have sections separated for smaller dogs). If you have small dogs and they're not comfortable around boisterous larger dogs, it may be best to visit the dog park when it is not busy. If visiting during non-busy periods is not an option, you can look for leash-free dog areas that are large enough to give your dog a good workout and also avoid any other visitors.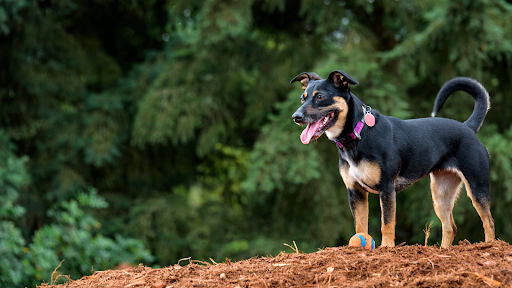 What type of dog parks are suitable for your dog?
The best park for your dog depends on what your dog enjoys doing. You can find dog parks in Melbourne that have heaps of activities (ramps, hurdles, etc.). There are others that are plain and simple with enough room for your dog to get a good run in. 
If your dog enjoys playing in the water, you can go to a beachside dog park. Many beaches in Melbourne are open for dogs, but only a few are marked as leash-free. On these beaches, your dog can run through the water and all over the sand with the freedom of not being restrained.
Where to find dog parks in Melbourne?
The easiest way to find dog parks in Melbourne is the check with your local council. All councils in Melbourne are improving their facilities, with about 40% of homes in Australia housing a dog. Other options for finding local dog parks include searching online maps and reading articles by passionate dog owners (like this one!).
One of the brilliant things about the internet is people are happy to rate and review all types of things. Many dog owners are exceptionally passionate, and they won't hesitate to write reviews for dog parks that are better than most. However, a side effect of that is that these highly reviewed parks have become very popular, lowering your experience.
The best dog parks in Melbourne will offer excellent facilities and see a reasonable amount of usage. The local council maintenance teams look after some dog parks. However, most rely on dog owners taking care of the area. Relying on people to do the right thing can result in mixed results. If you find a dog park well-maintained by the council parks team (try those near high tourist spots). Then you and your dog are likely to have a brilliant time.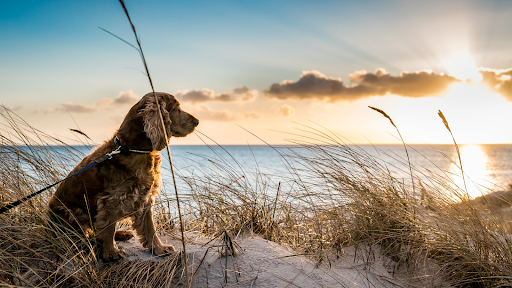 Our picks for the top ten best dog parks in Melbourne
Here are our choices for the best dog parks in Melbourne. It isn't a definitive list, but it gives some excellent examples of dog parks to get you started. Exploring new dog parks is key to finding the best dog parks that you and your dog will return to time and time again!
The Briars Community Forest Leash Free Park – Mount Martha
The leash-free park in the Briars Community Forest offers a comfortable place for you to give your dog some much-needed exercise. The path that winds its way through the woodland area is just under two and a half kilometres. If you walk at a reasonable pace, it'll take a little over a half-hour to complete. However, if your dog likes to sniff all they can you can take over an hour in this ideal wilderness. 
The Briars Community Forest was established in 1983, and the community banded together to plant over 3500 trees. The Briars is a large park, and some sections are restricted to dogs, so make sure you look for the signs to the leash-free zone.
The tracks through the park will go in and out of the woodland region, providing your dog with plenty of stimulating walks. There is plenty of native wildlife to keep human visitors interested. Also you'll even have views of The Briars Homestead and the surrounding cattle yards.
Royal Park (MacArthur Road) Dog Off-Leash Area – Parkville
When you visit Royal Park with your dog, you'll be spoilt with three off-leash areas. The main area is south of MacArthur Road on the outside section of the circular park. Inside the circle, an on-leash park is planted with native vegetation. The off-leash area is mostly grass with several large trees for your dog to explore. The smaller off-leash areas are at Poplar Oval and McPherson Field.
Royal Park is a popular spot for taking your dog. There are several areas where dogs are prohibited, so make sure you keep an eye out for any signs. There are plenty of bins in the park to help visitors clean up after their dogs. However, there are no taps available, so make sure you take enough water for yourself and your dog.
PA Burns Reserve & Altona Dog Beach – Altona
Altona Beach is very shallow. When the tide is out, there is a vast area for your dog to run around and enjoy the sandy area. As the sand can be damp, it may be best for human companions to wear footwear that is okay getting wet, or you can go barefoot and enjoy the sand yourself!
The PA Burns Reserve has recently been redeveloped, with most open areas available for dogs. Take note of any appropriate signage regarding on or off-leash. Dogs are prohibited from the nearby bird sanctuary and the cricket oval.
Farm Road Reserve – Cheltenham
Farm Road Reserve is an ideal place to go with your dog if you want to give them a good run. The entire area is fenced. At 500 metres long, you can get some good exercise for even the most boisterous dogs. There is access available at the north and south ends of the park. This makes the park a part of a more extended walk.
This park in Cheltenham is reasonably popular and regularly visited by medium to large dogs from the area. However, as the park is quite large (especially compared to most suburban offerings), it doesn't feel busy at all! If you want to avoid the busy times, you can go there in the early morning hours. If your dog enjoys chasing balls and other running games, this park is simply perfect!
Tirhatuan Park – Dandenong
Tirhatuan Park is a brilliant place to visit with your dog. The park is approximately 20 hectares and includes several lakes and a native wetlands area. When visiting the park, your dog must remain on its lead except when using one of the two fully fenced dog parks. There is a communal park in these fenced areas open to all dogs and another one for small dog breeds. 
Tatterson Park – Keysborough
Tatterson Park is going through redevelopment, and the dog park has been added relatively recently (at the time of writing). The fenced dog area is covered in grass, and you'll find some equipment installed to keep your dogs entertained, including several natural hurdle logs. 
You'll find the area is regularly visited by larger dogs (Huskies, Labs, etc.) But there is a separate area for smaller dogs to have the same level of enjoyment! There are bins provided in the park for when you need to clean up after your pooch.
Clayton Reserve – North Melbourne
Clayton Reserve is a triangle-shaped field that is grass-covered; there are some bald areas, and these can get muddy at times. The area is popular with all the local dogs. Most of these are small to medium breeds (Japanese Spitz, Boston Terriers, etc.). 
In the middle of the park, you can find a place to sit and watch your dogs enjoy all the park can offer. Several freshwater stations are available, and plenty of bins to place poop bags. There is also a smaller fenced area for dedicated training sessions. The entry points are all single gates. You need to be careful there are no escapees when you enter the park.
Green Gully Reserve – Keilor Downs
Green Gully Reserve is the ideal park for the entire family. In addition to a fenced dog park, there is an adventure playground for your kids. You'll also find excellent BBQ facilities and picnic areas. The dog park includes everything you need to make the most out of the day, including an agility course.
Ruffey Lake Park – Templestowe
Ruffey Lake Park covers around 70 hectares of parkland. The majority of the park is open for off-leash walking with your dog. If you're looking for a good walking trail, you'll find an 8km stretch running through Ruffey Lake Park and up to Wombat Bend. 
If you're using any BBQ sites, you will need to keep your dog restrained with a leash, and you need to refrain from entering any areas marked for revegetation. The rest of the park is open for fun with your dog, which is perfect if they enjoy chasing a few balls!
Sandown Street Beach – Brighton
This dog beach in Brighton is very popular, although its location behind the marina can mean it can be a little on the nose on hot summer days. The beach is fenced from the nearby walking paths, and provided your dog gets along well with others, and this can be the perfect place to visit.
You may find parking near the beach in the summer months is a little challenging, but you can park further away and walk your dog to the beach. You'll find a good amount of waste bags at the entrance to the park, and you are required to collect any mess as soon as possible.
During the off-season (April – October), you can walk down to the famous Brighton (Dendy) Beach Boxes, and your dogs can enjoy going for an off-leash run. The Dendy Street Beach is a good swimming beach, and you can find a dog-friendly cafe or two to sit down and enjoy a relaxing coffee.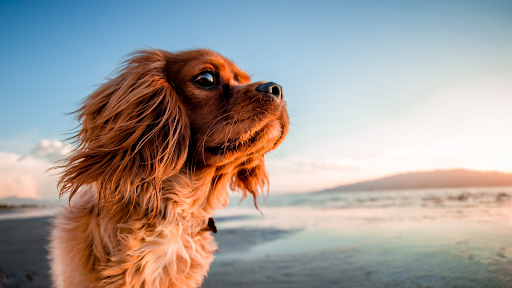 Visiting Dog Parks in Melbourne
Dog parks are an excellent way to meet other people and socialise with your dog. If you're House Sitting in Melbourne, make sure you check with the dog's owners before heading out to your local dog park. If you're seeking a house sitter, you can explore the nearby dog parks in your region and leave a suggested list for your sitter.