Now that the end of the year is fast approaching, it can be the right time to start planning out your summer holiday in Australia. As people are looking to escape the doldrums of hanging around the home, there are more opportunities than ever to take up a house-sitting holiday.
If you're thinking about where to go on holiday in Australia, you can keep reading to uncover the top summer holiday destinations. Many people may look to the northern states for a summer holiday, and these are ideal if you enjoy bright and hot weather. However, for the best weather in the summer months, heading to the southern states is often ideal.
This blog will uncover what makes some cities in Australia the best places to visit in the summer months. As with most holidays, the place you choose should be related to what you like doing. If you're a beach person, then finding a home situated near secluded beaches is going to be perfect. For those who enjoy the country, looking for a farm-stay home can be one of the best experiences.
All the homes listed at Happy House Sitters will involve looking after the owners' pets. You can choose from a wide selection of homes and locations. You'll find there are homes suited to families with kids and others that are suited to young couples or professionals looking to escape the office for a few weeks!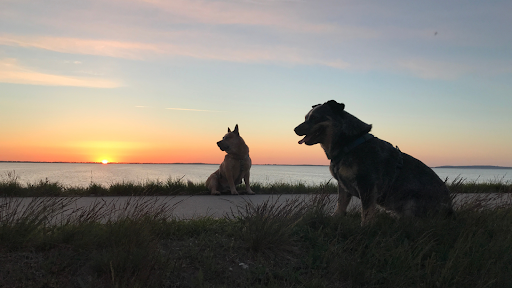 Where to go on Holiday in Australia
One of the greatest things about Australia is that you'll find all different types of environments
available. In the top end, you'll get scorching hot days, and these are brilliant if you're into water
sports, such as sailing or snorkelling. Naturally, you can slap on some sunscreen and chill out on the
beach to watch the waves roll in. Anywhere from Cairns to the Gold Coast will be perfect for most
beach holidays. However, you need to be careful of the Box Jellyfish in areas north of Rockhampton
during the summer months.

If you're not that into spending time in hot weather but looking for something milder, then the Gold
Coast or anywhere north of Coffs Harbour will be perfect. Sydney is another excellent location where
you get suitable summer temperatures without it being too hot. As Australia's largest city, you'll be
spoiled for choices with things to do in Sydney.

For anyone into sporting events, heading to Melbourne to watch the Australian Open is an excellent
choice. Melbourne is a brilliant choice for anyone looking for plenty of things to do during summer.
You can head out to Phillip Island and see the penguin parade. If you enjoy going to the beach, then
the Great Ocean Road not only offers a brilliant drive but some of the best world-class beaches you
find.

The summer months are also ideal for visiting Tasmania. You'll need to get on the ferry from
Melbourne or fly there from most Australian cities. If you're into mountain biking or just enjoying
some natural old-growth forests, then Tasmania is perfect. One of the main events in Tasmania
during summer is as the final destination for the Sydney to Hobart Yacht Race. You can spend a few
days watching these vessels cross the finishing line while you're relaxing in the city.

Heading out west in Australia, you can visit Adelaide and Perth. Adelaide and South Australia is well
known for being the wine capital of Australia. You'll find touring the vineyards is an exciting way to
Top Summer Holiday Destinations
Going on a summer holiday always requires a little planning. You can look through all the current
vacancies on offer at Happy House Sitters and choose a home in an area you'd like to visit.

With so many unique places to see in Australia, it probably doesn't matter where you choose to stay.
Even staying close to home can give you new and exciting experiences. For example, if you live on
the east side of Melbourne, then choosing a home located in Ballarat or Geelong can introduce you
to a completely different region that you usually wouldn't spend a lot of time in.

For people looking to travel further, you can decide if flying or driving is the optimal choice. Many
Australians will choose to drive long distances to go on holiday, and the journey becomes a part of
the trip. For example, if you're living in Brisbane and book a house-sitting job in Adelaide, you may
want to leave home a week or two before your date. Leaving early for your holiday can mean you
take advantage of the many sights you'll see on the way and get to experience more of our
magnificent country!

With so many options choosing your top summer holiday destinations in Australia will always be a
challenge. Here are some details of what we consider the best states to holiday in during the
summer months. You can use these to uncover where to go on holiday in Australia.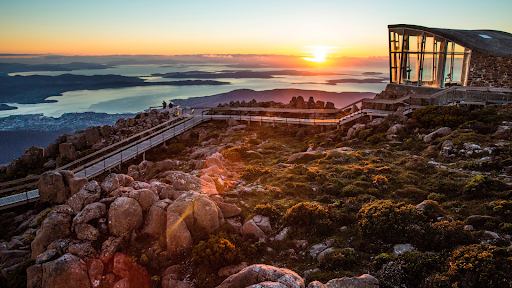 Tasmania
If you've settled on a Tassie holiday, your main choices to stay are Launceston or Hobart. In Launceston, you can visit the nearby Tamar Valley, home to the best vineyards you'll find in Tasmania. You can visit any of the cellar doors in the region and sample Australia's finest Pinot Noir wines.
For those preferring to holiday in Hobart, you can head to the top of Mount Wellington for the best views of the city. There are several long walking trails on the mountain, and these are mixed with many excellent biking trails.
Tasmania is not as populated as most other Australian cities, and this is perfect if you're looking to visit a city with a small-town vibe. There are some truly magnificent beaches up on the northeast coast, and many farm stays are available in the centre of the state. The Tassie weather is a mild 17-23 degrees, perfect for roaming the state's famous natural woodlands and forests
New South Wales
New South Wales is the destination of choice for many Australian tourists. It is also the most populated state, which means you'll have a lot of choices when it comes to looking for a house-sitting opportunity.
Staying in Sydney means you'll have access to some sophisticated places to eat. If you're keen on water sports, Sydney Harbour offers a nearly endless supply. While Sydney is an excellent place to visit, there are some fantastic inland towns and cities to see. For the animal lovers, you have the delights of the Taronga Western Plains Zoo in Dubbo.
For those that prefer beaches, the surfing scene is very strong on the east coast. Byron Bay has a very well-established surfing culture, and there are over 150 surfing beaches along the east coast. In summer, you'll get high swells, and it is the best time to find a surfing beach and hit the waves.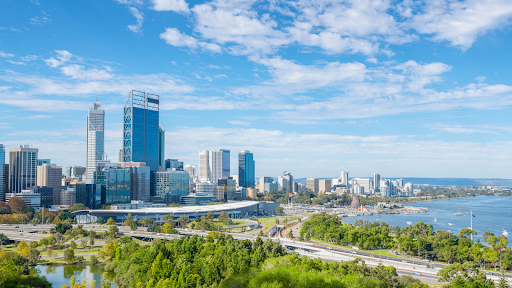 Western Australia
Western Australia offers a great range of different places to visit as the state covers about a third of all Australia. The state is a natural wonderland, and you can find anything from ancient rock formations and lush green vineyards. You can find plenty to do in Western Australia no matter where you're staying.
In Perth, you can head down to the city beaches and stay until the sun sets over the water. If you are driving in the state, you could aim for the famous Ningaloo Beach. At Ningaloo, you can swim with whale sharks (March-July) and other marine life. After you've finished swimming in the ocean, you can join a tour and see the delights of the Yarid Creek Gorge. With so much space to explore in Western Australia, you're sure to find something wherever you're staying.
Queensland
Queensland is known as the sunshine state and is the perfect place to go if you plan on visiting a beach for a relaxing summer holiday. With a large portion of the state in the tropics, you'll find it can be hot most days of the year.
Sailing is a popular pastime in Queensland, and when you get near the great barrier reef, the waters are relatively calm, and most people can sail without too much trouble. Although, if you're a surfer, it is best to stick to the lower half of the state, where you'll find some excellent wave breaks
There are amazing rainforests to explore in Queensland, and when you head further into the state, you'll uncover many rural properties that are brilliant to stay at. If you're a person that enjoys hot days and warm nights, then Queensland can be the perfect place to stay during summer.
Victoria
Victoria is the place to go if you love food. In Melbourne, there is an incredible food culture, and you can find restaurants starring cuisines from all over the world. There are vineyards to uncover along the Mornington Peninsula. While you're there, you can head down to Sorrento and catch the ferry over to Queenscliff, at which point you can take a short drive to Barwon Heads or Torquay if you're looking for a world-class surfing break.
On the west side of the state, you can visit the Grampians. From there, you have the chance to explore all the walking trails in the area. If you prefer to walk among the trees, then head to the Otway Ranges, where you can walk or zipline through the treetops.
Our summer favourite holiday destinations in Australia
If we had to narrow down all the fantastic places you can see to an absolute top five, this is our list and where you can stay nearby.
Uluru – Everyone in Australia should see this magnificent natural icon of Australia at least once. Look for a stay in Alice Springs or any major Australian city with flights operating as direct routes.

2. Great Barrier Reef – Snorkelling or Scuba Diving on the Great Barrier Reef is an experience many will not forget. The best places to stay include Cairns, Port Douglas, Mackay and Townsville.

3. The Great Ocean Road – This iconic drive is brilliant, with many places to stop and enjoy the brilliant coastline. Look for Gibson's Steps to give you an up and personal look at the Twelve Apostles. Stay in Warrnambool, Torquay, Apollo Bay, or Geelong.

4. Sydney City – Staying in the city of Sydney will give you front row seats to Sydney Harbour. Sydney is also well known for its nightlife, and don't forget to do the bridge climb! Best places to stay include Mossman, Double Bay, Darlinghurst, and Balmain.

5. Melbourne City – Yes, we saved the best for last. Melbourne is one of the world's most liveable cities for an excellent reason. Staying in the city will give you access to the best food culture available anywhere in Australia. Look for stays in South Melbourne, North Melbourne, St Kilda, and Brighton.
When is the Best Time for a Summer Holiday?
The best time for going on a summer holiday can depend on if you have children or not. If you have kids, you may prefer to choose a place to stay shortly after Christmas and take advantage of the public holidays. You can find many homes available from Boxing Day up to New Year's Day. These dates will give you a good week away, and you'll probably only need to take a few days of work.
If you're looking for a holiday with fewer people, then going in late January will be better. At this time there are fewer tourists as most people will holiday in the first few weeks of January. Naturally, if you choose a home, far from the many tourist traps, you can choose any dates you prefer, as you'll likely have the home to yourself.
For singles or couples travelling without any children, the best time for a summer holiday is in February. By this time, all the kids will be back in school, and the places you'll see will be reasonably quiet. If you're planning to see places at this time, you'll find that you still get brilliant weather, but without all the summer crowds.